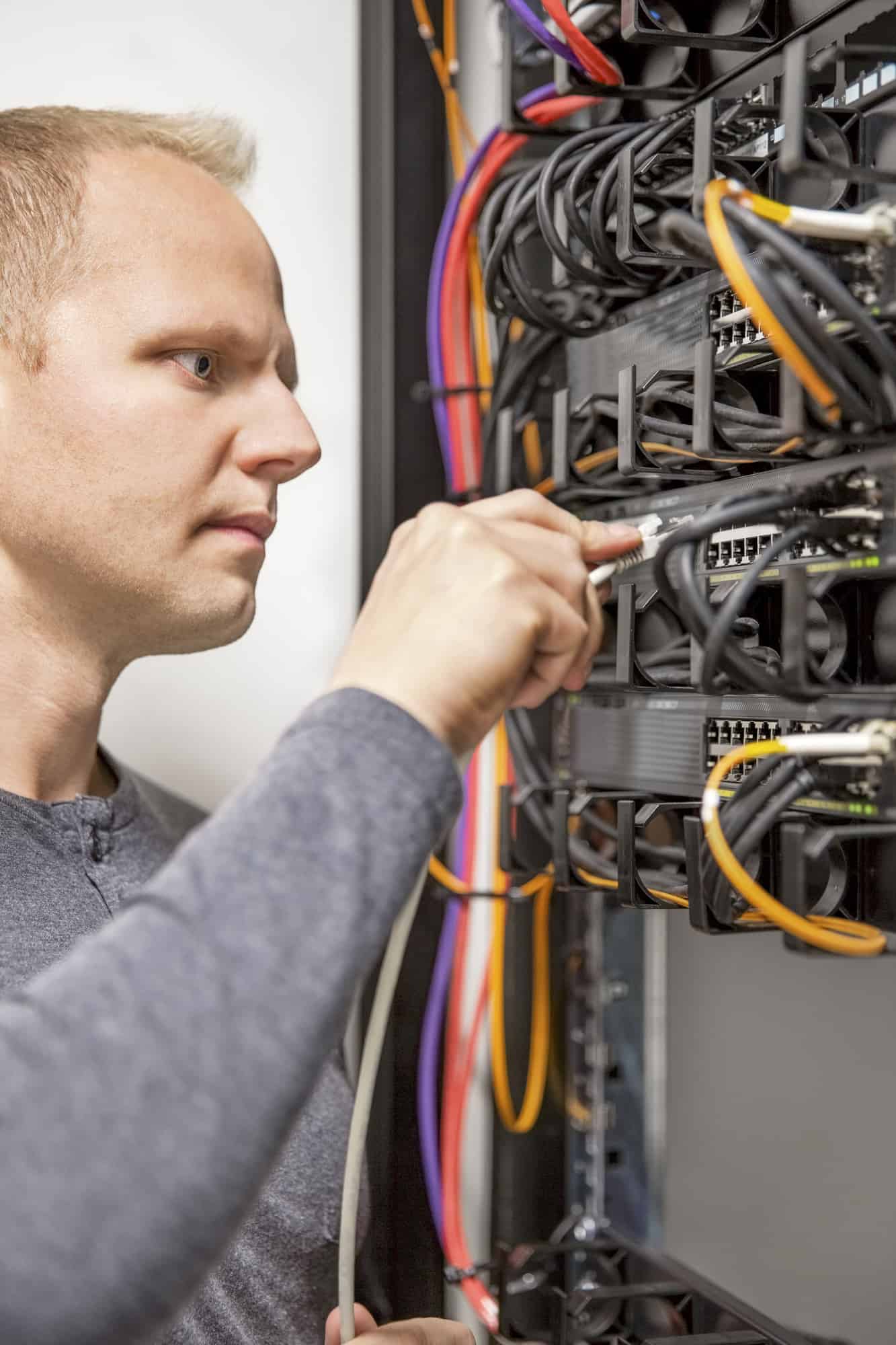 Build a Robust and Scalable Network Infrastructure with RockIT's Structured Cabling Services
A reliable and efficient network infrastructure is the backbone of any organization's IT operations.
RockIT's Structured Cabling services provide your organization with the foundation it needs to support its current and future communication needs, ensuring optimal performance, scalability, and flexibility.
Our expertly designed and installed cabling solutions also address the inefficiencies caused by messy cabling, streamlining your network infrastructure for increased productivity.
Our Structured Cabling Services include:
Network Infrastructure Design: Collaborate with our experts to design a structured cabling system tailored to your organization's unique needs, including layout, cable types, and termination points.

Installation and Deployment: Trust our experienced technicians to install and deploy your structured cabling system with precision, ensuring optimal performance and minimal disruption to your operations.

Cable Testing and Certification: Ensure the reliability and performance of your structured cabling system with our comprehensive testing and certification services.

Cable Management: Maintain a clean, organized, and efficient network infrastructure with our professional cable management services, including labeling, routing, and documentation.

Fiber Optic Solutions: Leverage the power of fiber optic technology to enhance your network's performance, speed, and distance capabilities with our specialized fiber optic solutions.
Discover the difference that RockIT's Structured Cabling solutions can make for your organization.
Contact our team today to learn more about how we can help you build a robust and scalable network infrastructure that supports your business success.